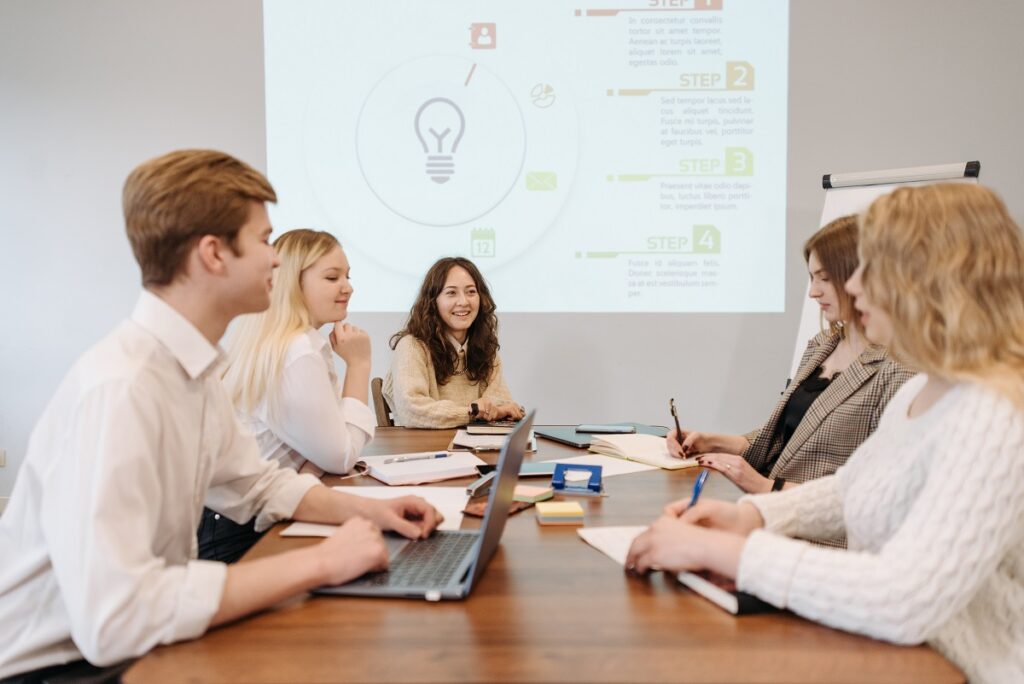 When you think about your departmental structure and the most valued players, where does your mind go?
Who is responsible for driving revenue in your organization?
Is it the sales team, working hard to convert prospects into paying customers? Is it the marketing department, crafting inspired campaigns to bring in all those new leads?
Or is it a department at the opposite end of the funnel? Overlooked all too often and not given the time, attention or support they deserve… Customer Success.
Marketing can wave their brilliant content pieces around and shout about increased acquisition. Sales can claim all the glory for those big new contracts won. And customer success sits back, unnoticed, unappreciated.
But customer success should have as many resources as every other department in the customer journey… if not more.
Because while they might go unappreciated, they're often responsible for driving massive revenue in your organization.
The value of customer success processes
It's far easier – and far more cost effective – to retain customers than attract new ones. That's a given. And yet most organizational structures usually skew in favor of customer acquisition.
They focus on new prospects when they ought to spend more time and effort retaining loyal customers.
They should be uncovering the untapped potential of customer success and developing valuable processes there, to reduce churn, increase loyalty and make huge improvements to your bottom line.
Spend more time on customer success processes, get them right, and you'll:
Eliminate buyer remorse immediately
A solid post-sale process with a smooth hand-off from a sales rep to an account manager ensures that new customers aren't left behind.
By maintaining constant communication, new customers won't have time to wonder if they made the right decision. Account managers should be able to see everything that was discussed, planned and promised, making sure all deliverables are met to keep the customer happy.
Build loyalty straight from the onboarding process
If you spend time perfecting that onboarding process from the moment a prospect converts, you won't just eliminate any buyer remorse. You'll be laying the foundations for a long and profitable relationship.
A streamlined onboarding process should impress your new customers and deliver a top quality experience. It's what they expect, what they demand. Get it right, and you'll start earning their loyalty as they begin sharing their experience and recommending your organization.
If that experience is lacking, for example if information they need is missing or they're left waiting around, then they'll quickly lose interest. They may reduce usage and won't see as much value in your offer as you'd like them to.
Keep customers engaged and active
Perfecting that onboarding process will help you keep your customers using your product or service. Focus on every possible touchpoint, and you'll have dozens of ways to engage your customers and make sure they have everything they need.
Spend time on a clear nurturing process – and put the right software in place to support it – and you'll give customer success the tools they need to position a huge range of content to customers that precisely meet their needs at any given time – from 'how to' guides to use cases, FAQs to additional product suggestions.
You'll make sure they stay active, keeping your organization front of mind. And that means they'll keep paying.
Increase upsell and cross-sell opportunities
When you've spent time on a clear, consistent customer nurturing process, your customer success teams should have no trouble recommending new products or additional upgrades.
With the right framework in place, it should be quick and simple to encourage customers to spend more with your organization, as any upsell and cross-sell recommendations will feel just like your customer success teams are offering the right help and support that your customers need.
It will be natural for your customers to want that extra add-on or new service, because they'll be clear on how it will benefit them.
Renew more contracts and boost retention rates
As your customer success team has perfected their engagement processes with their customers, renewals will also come more naturally.
Any potential problems or concerns can be identified earlier – because your team will be in constant contact.
Using sales enablement software like Data Dwell as part of your processes, Customer Success will see if certain documents are accessed or not. They'll know if a customer has read a use case and tried out a new feature or not, and they can act accordingly.
So when renewal comes around, your team will be well prepped in advance, and there'll be very few hurdles to overcome.
Attracts more new customers through referrals
Get all those processes right and you'll find your customers eager to refer your business to others. They'll drive more revenue for your organization, advocating on your behalf.
All you need then is another process to support referrals, whether that's a simple automated email to encourage customers to share their experience or a well-planned scheme that offers discounts and incentives for more and more recommendations.
Closing the feedback loop to benefit Sales and Marketing
Finally, spending time on customer success processes pays dividends for earlier parts of the sales funnel.
The more insight Customer Success gleans about your customers, about how they use your products and services, their likes and dislikes, the information they want and the content they consume, the more your sales and marketing teams will benefit. 
By closing that feedback loop, you'll share invaluable information they can use to improve lead acquisition and prospect conversions.
Take the time to bring Customer Success into your sales and marketing systems
To effectively close that feedback loop and spend more time on customer success processes, you need to fully integrate your customer success teams. They need to be an integral part of your sales and marketing systems – the next natural step on that customer journey.
Because if you want to enable more revenue, you need to spend more time on customer success processes.
Data Dwell will help you do that.
Data Dwell helps your customer success teams access all the content they need to engage and nurture, to guide and inform. It gives them the tools they need to boost renewals, increase retention rates and improve upsell and cross-sell opportunities.